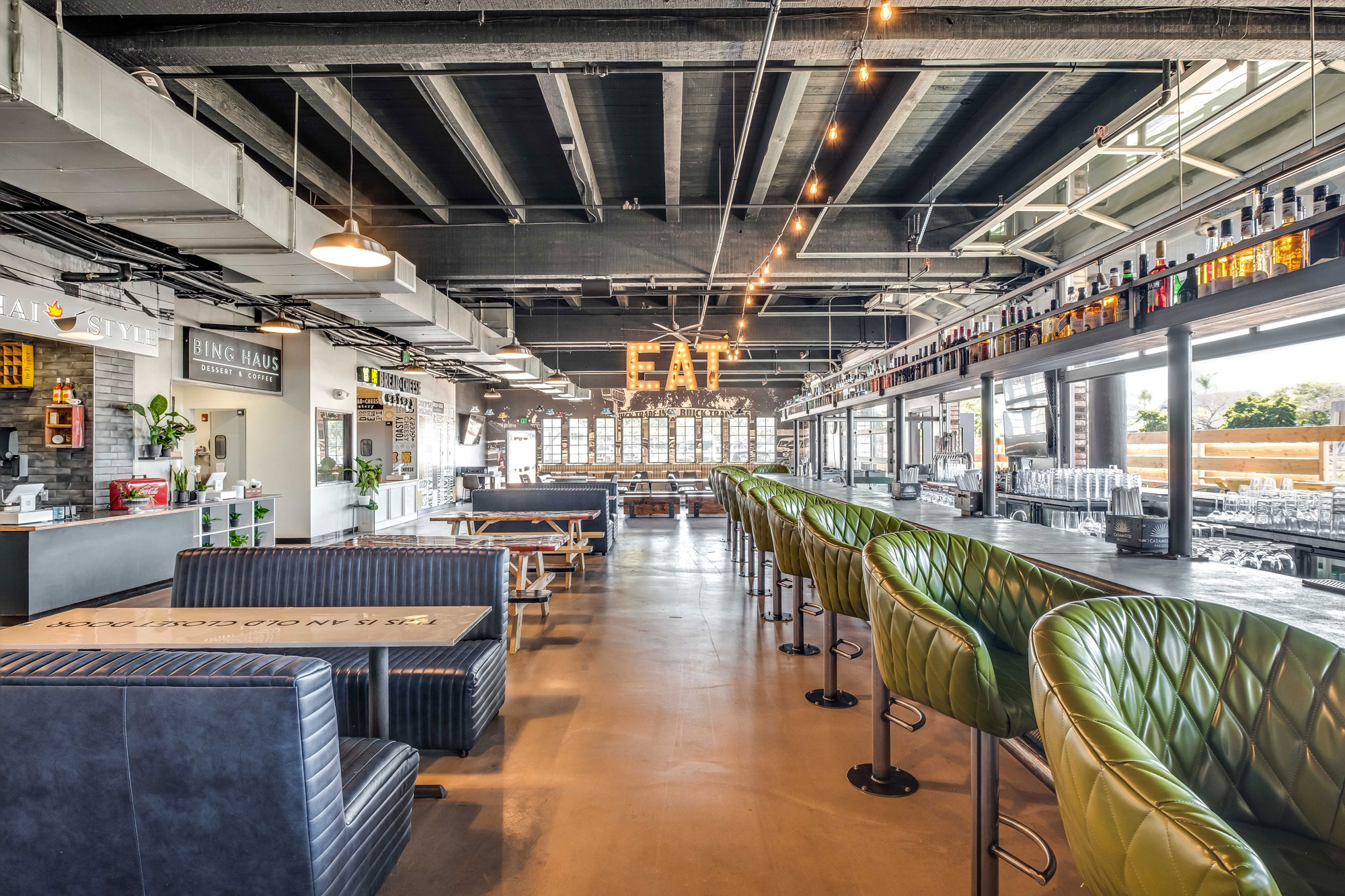 With the ever-increasing number of dining options available, it's crucial to make your guests' dining experience stand far out from the crowd. At Handbuilt, we understand your customization needs, especially when it comes to bar furniture, tables, booths, and a variety of other bar seating options.
Technically, food is the star of the show, but the ambiance—including the comfort of the dining environment— elevates dining, turning it into an experience.
With cutting edge custom-built booths and dining tables, we help you create a memorable backdrop that turns a one-time guest into a repeat customer, all while staying true to your unique brand and vision.
Click here to set up a call and learn more about how we can meet your custom design needs. 

CUSTOM DINING TABLES + BOOTHS
There is no one-size-fits-all approach to design, and that goes for bar and restaurant seating and tables. Curating these custom pieces is the perfect way to ensure your guests eat comfortably while allowing your staff to move around freely.
We design custom booths and seating to embody both the tone of your space and function. Whether you're looking for a single, double, or wall bench, to name a few, we understand how important just a single piece of furniture is to the overall experience from start to finish.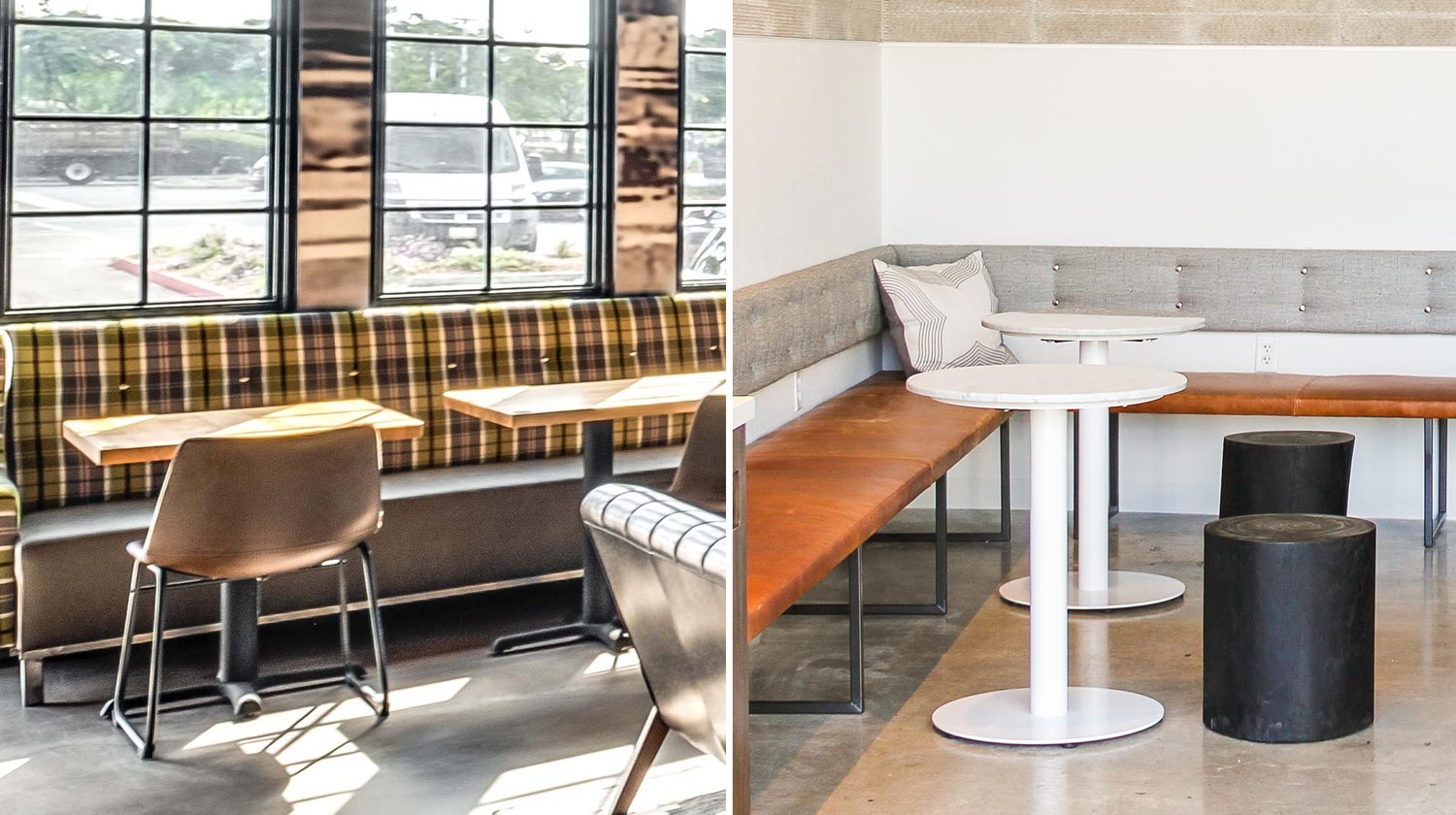 The process is easy. We start by considering everything from the menu, to the restaurant design, to the acoustics, and more when creating custom dining tables for our clients. Custom dining tables and seating ensure your customers will get a cohesive experience not only in their food but in the experience as a whole as well.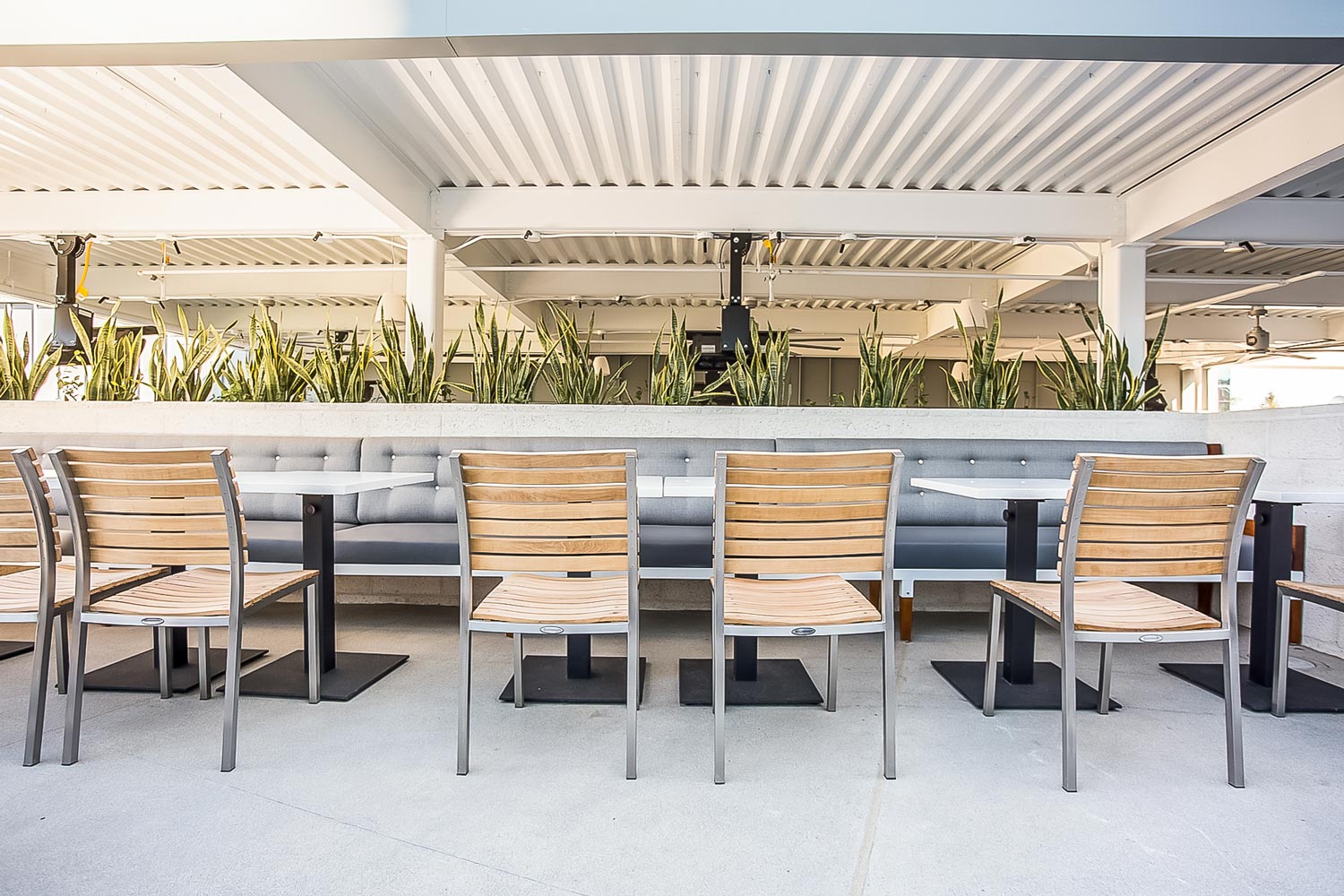 Related: Click here to learn more about our custom seating offerings.
We take your needs and vision, turn them into a design, and custom build that design. At Handbuilt, your custom bar furniture dreams become a one-of-a-kind reality. Wanting to better customize your guests' dining experience? Let's work together to unite our custom building expertise with the bar furniture designs of your dreams. Contact us today.