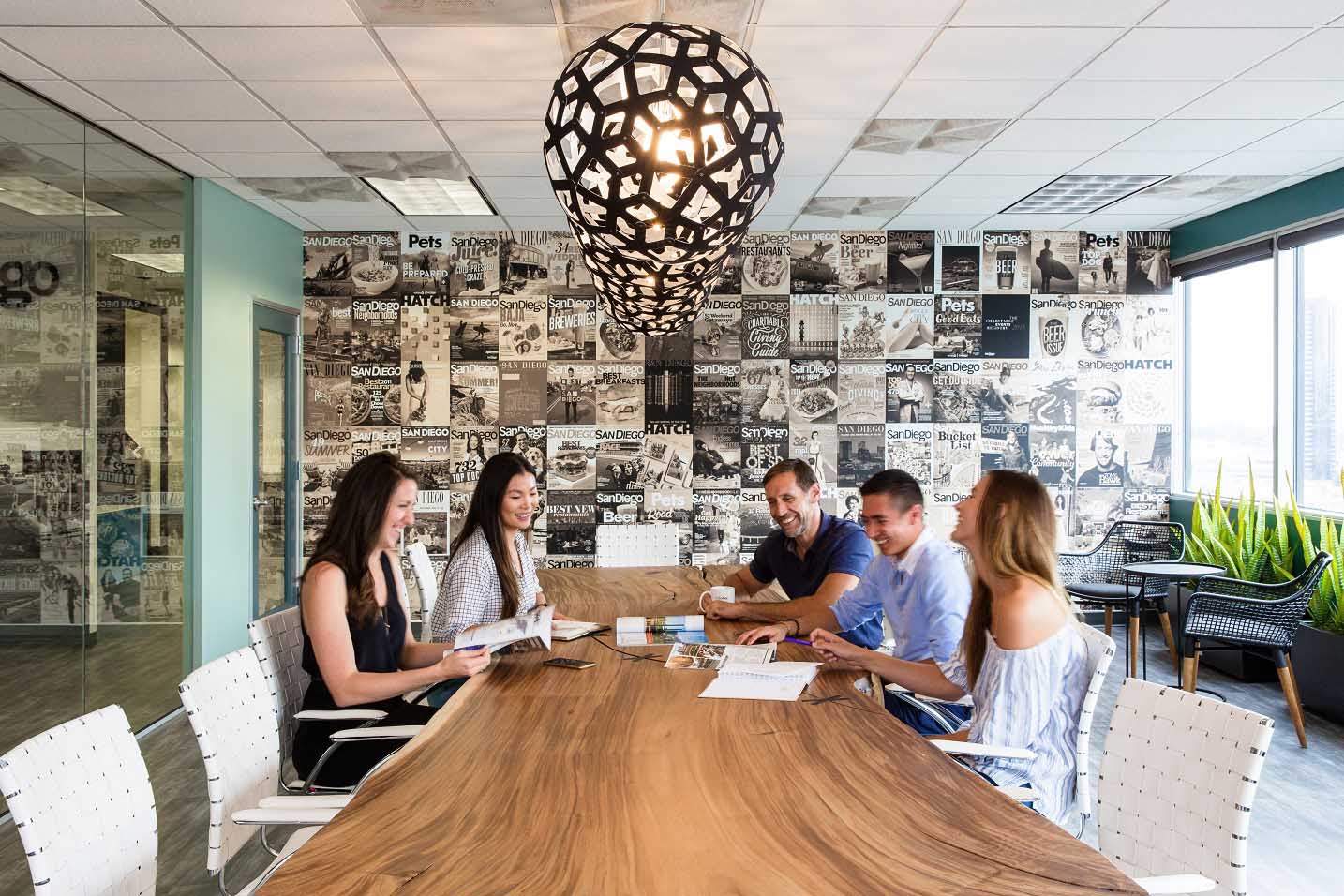 We may be shifting the way we work, but one piece of furniture still remains at the heart of business: The conference table. It's a place where team members meet, clients are hosted, and great ideas and brainstorms are explored and implemented.
With all of these essential parts of your business happening in one place, why gather around a lackluster table? We build custom conference tables and cubicles to inspire. After all, your office space is the visual representation of your brand.
Click here to set up a call and learn more about how we can meet your custom design needs. 

CUSTOM CONFERENCE TABLES CREATE A COLLABORATIVE EXPERIENCE
With all the energy you've put into branding, you want your boardroom, including the all-important conference table, to meet those same guidelines. Creating a custom conference table is a surefire way to do that. Add a logo inlay or custom details to bring your branding front and center to every meeting.
Having your branding and logo included in any setting in your office, but especially on the space where meetings and consultations are held, offers three distinct advantages:
Your company vision is communicated before any words are said no matter who gathers around your conference table.
Team members are constantly reminded what your company vision and mission are.
Brings your company identity to the forefront versus utilizing a stock conference table that could be placed in any type of business setting.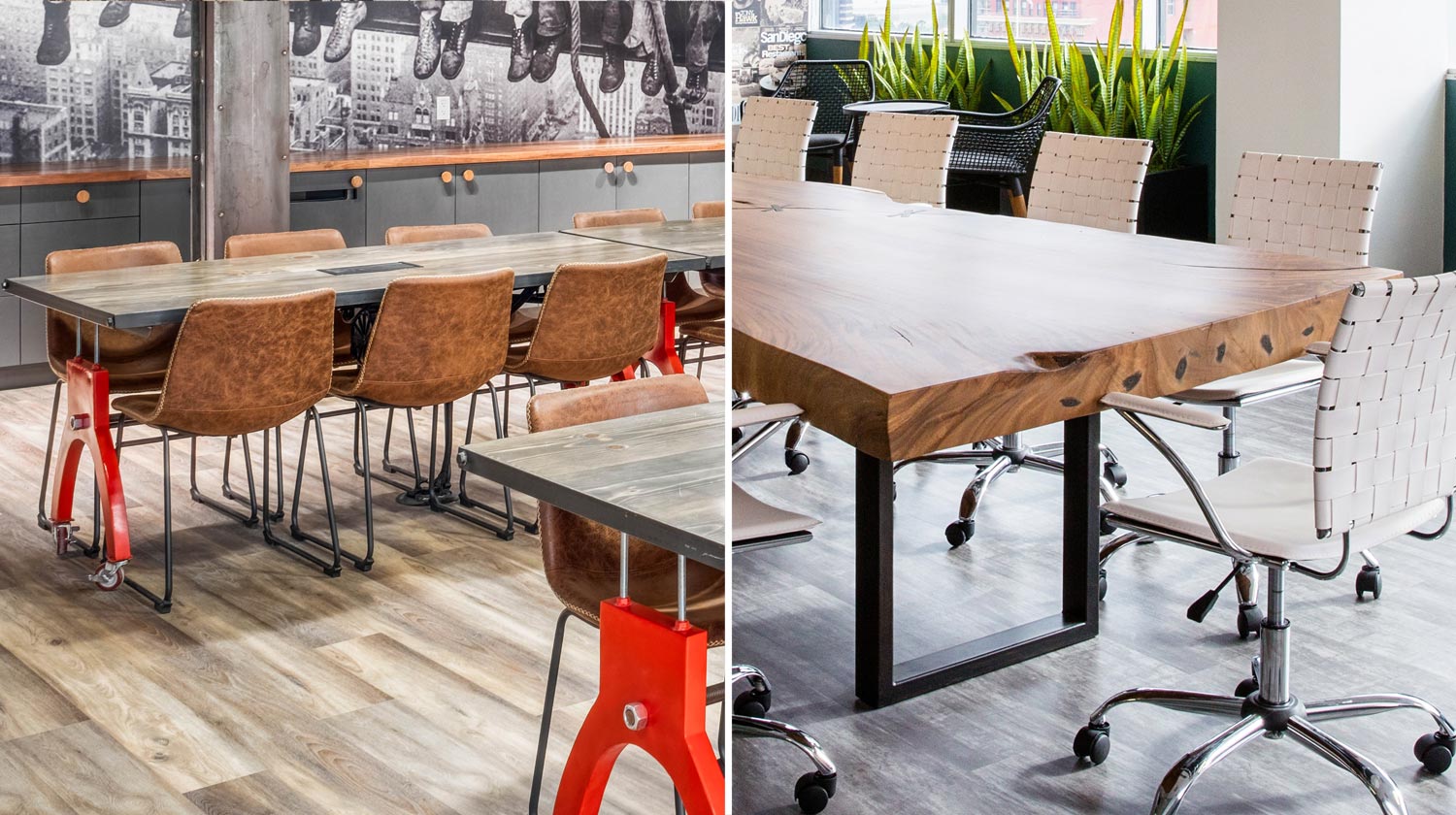 CUSTOM CONFERENCE TABLES FIT YOUR BUSINESS NEEDS
Your conference rooms and tables should not only be aesthetically pleasing, but they should also meet the needs of your business.
Whether you need to merge integrated technology needs with custom laptop hooks, HDMI, or any other cables your company needs to serve your team and your customers while also offering sufficient space to conduct all your business, custom designed and built conference tables are the solution to making the conference room experience productive and comfortable for all.
Not every boardroom is created equal when it comes to space. This means 9/10 run-of-the-mill conference tables and chairs don't actually fit your space. Cramped or wasted space can lead to less than favorable results for both team members and clients, alike, making a custom conference table a valuable asset for your company and all those who gather around your custom conference table.

CUSTOM CUBICLES
In addition to a custom conference table, cubicles are where the work happens and your team fosters ideas and relationships. But no two office spaces, brands, and businesses are the same. That's why building cubicles to fit your space and needs is essential to your business. From the materials, space, and functionality, we help businesses build an office space that helps their business grow.
At Handbuilt, our mission is to fuse your unique conferencing and work space needs with your branding through customized furniture. To learn more about our services and how we can help customize furniture for your business, contact us today.