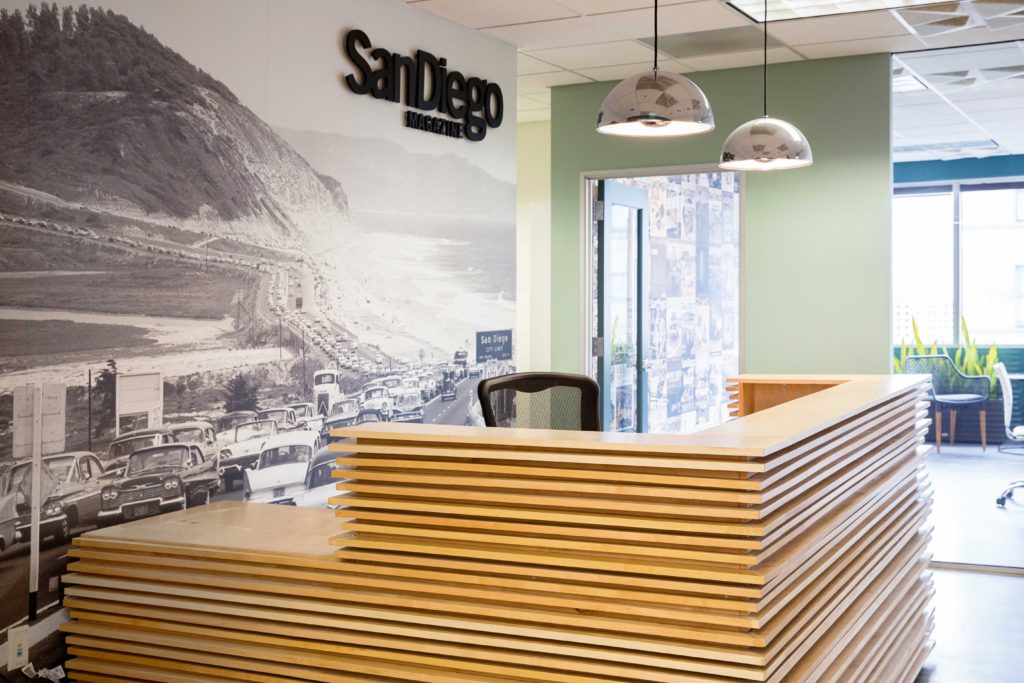 For many businesses, the reception desk is the first thing someone sees, both employees and clients alike. It's the first impression of your business's physical space, where online meets offline. 
From office spaces with reception desks that are too small, too big, or too far in, a mismatched reception desk can certainly create an awkward first impression. On the other hand, a branded reception desk fitted for your space and functionality is a great way to put your desk foot forward. We create custom reception desks to fit your space, your brand, and your business needs.
Click here to set up a call and learn more about how we can meet your custom design needs.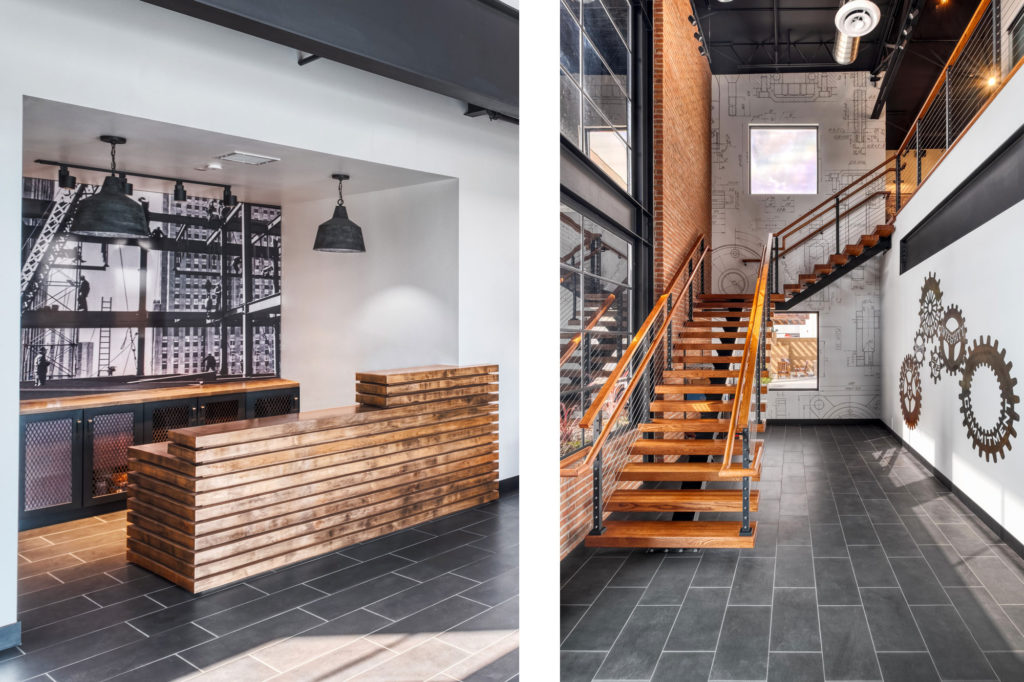 CUSTOM RECEPTION DESKS: MAKE AN ENTRANCE
When it comes to square footage and shape, not every office space or entryway is created equally. Nine times out of ten, a run-of-the-mill reception desk will not be the perfect match. At Handbuilt, we create custom reception desks that leave a branded impression to fit your needs and use your physical space to your advantage.
From material choice (like the above custom for San Diego Magazine) to overall design, a customized reception desk leaves a unique impression that's sure to set your office and business apart, leaving a long-term impression sure to keep your brand at top-of-mind.
Want to learn more about how our team of experts can help turn your reception desk into the perfect first impression? Click here to contact us today.