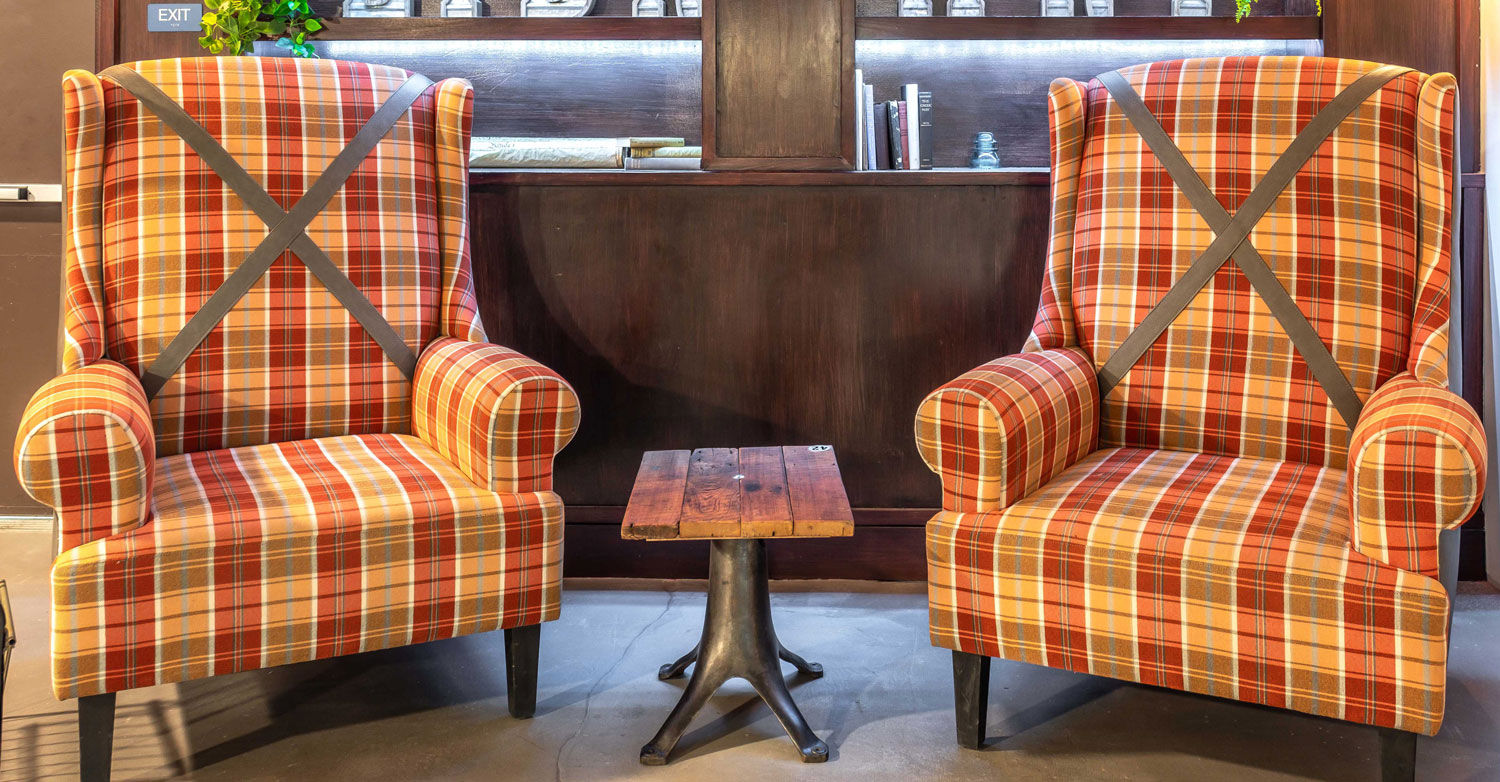 When it comes to choosing the seating for your space, you have several options from custom to pre-made. If you're in the market for new furniture, you know that while pre-made can give you quick delivery and lower prices, custom will allow you to truly create the space of your dreams for both businesses and homeowners alike. We create seating that fits you, your environment, your space, and your needs. Each piece is created with intention.
No matter what type of seating you're looking for, custom seating allows you to choose from a variety of materials to fit your unique space, double as seating and storage as needed, and if you're a fan of sustainability, you can choose materials that check this box also.
Click here to set up a call and learn more about how we can meet your custom design needs.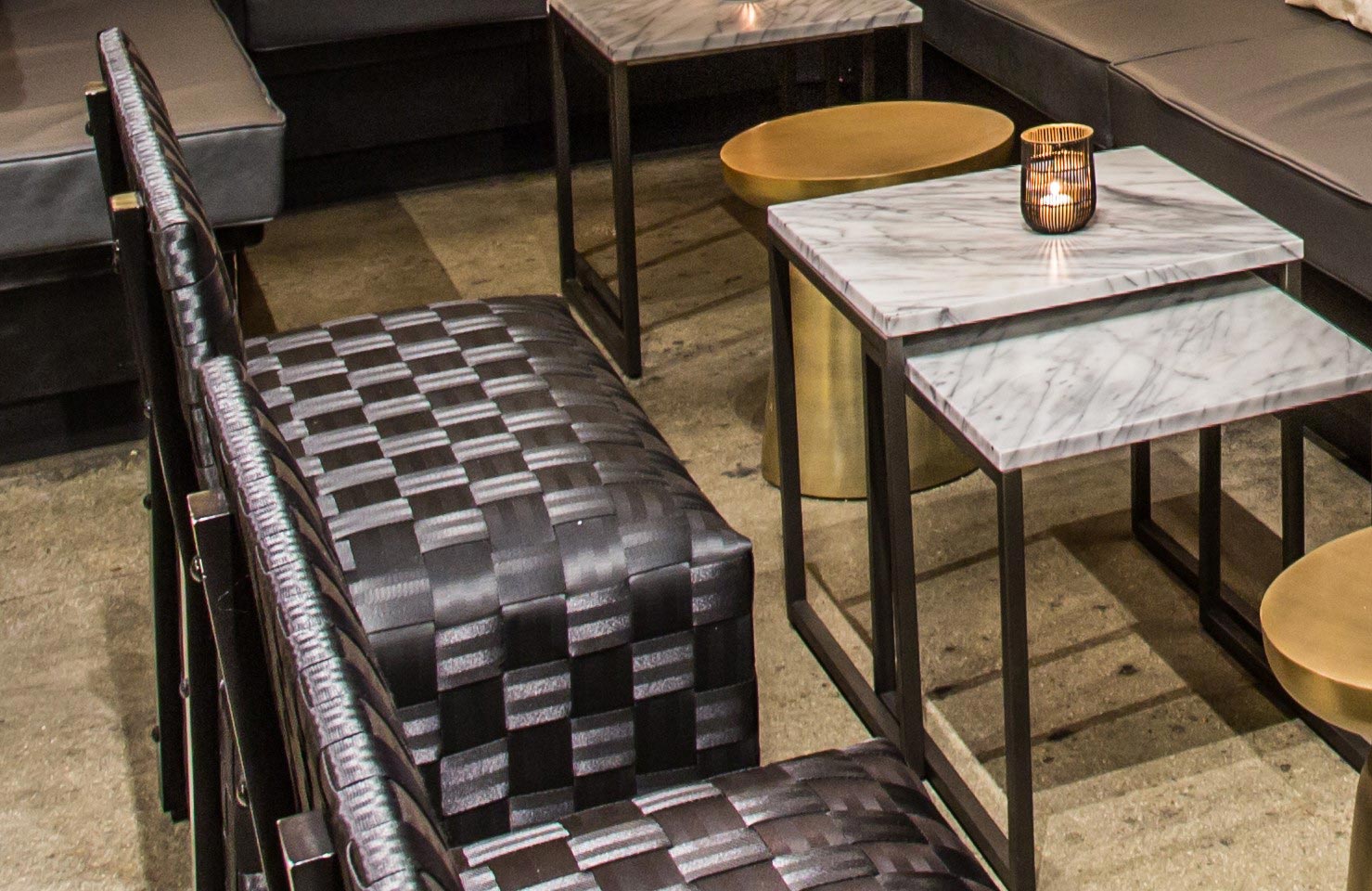 CUSTOM CHAIR + SOFA DESIGN
Chairs serve many purposes: Dining, working, casual, conversational, and even ultra-comfortable seating in spaces like a guest room, restaurant, lounge, or living room.
We work with our clients to create chairs and sofas that fit their unique space, enhance their environment, and meet the wear and tear needs of the space, all while offering comfort to all who enjoy it. With custom chairs, the material possibilities are almost endless, allowing you to achieve the look—and feel—you're aiming for no matter where a chair will be placed or what it will be used for.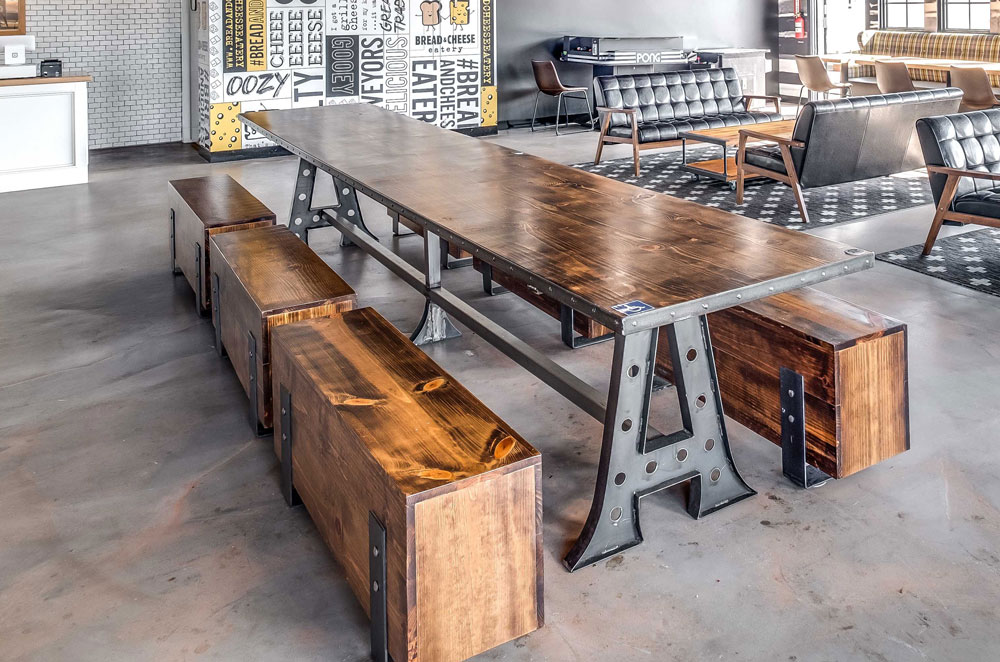 CUSTOM BENCHES
When additional custom seating is needed, custom benches are a great addition to any space. The trick to making benches functional and beautiful: making sure they fit your space. When choose custom benches, not only will your benches fit your space—no matter what that space looks like or its size, but they'll also fit your needs better than stock benches. Think about it:
Do you need shorter length benches to fit only a few people?

Do you need longer length benches with more seating?

How about benches with armrests and/or backs?

What about benches with a more shallow or deeper seat?
The possibilities are endless when it comes to customization. We work with our clients to ensure all of those questions and needs are answered. Not only will your benches meet your needs, but you can also design them with the materials, logos, inlays, and other options that customizes them even more. For business or family use, custom benches are the way to go to get the seating you need—seating that's an asset to any space.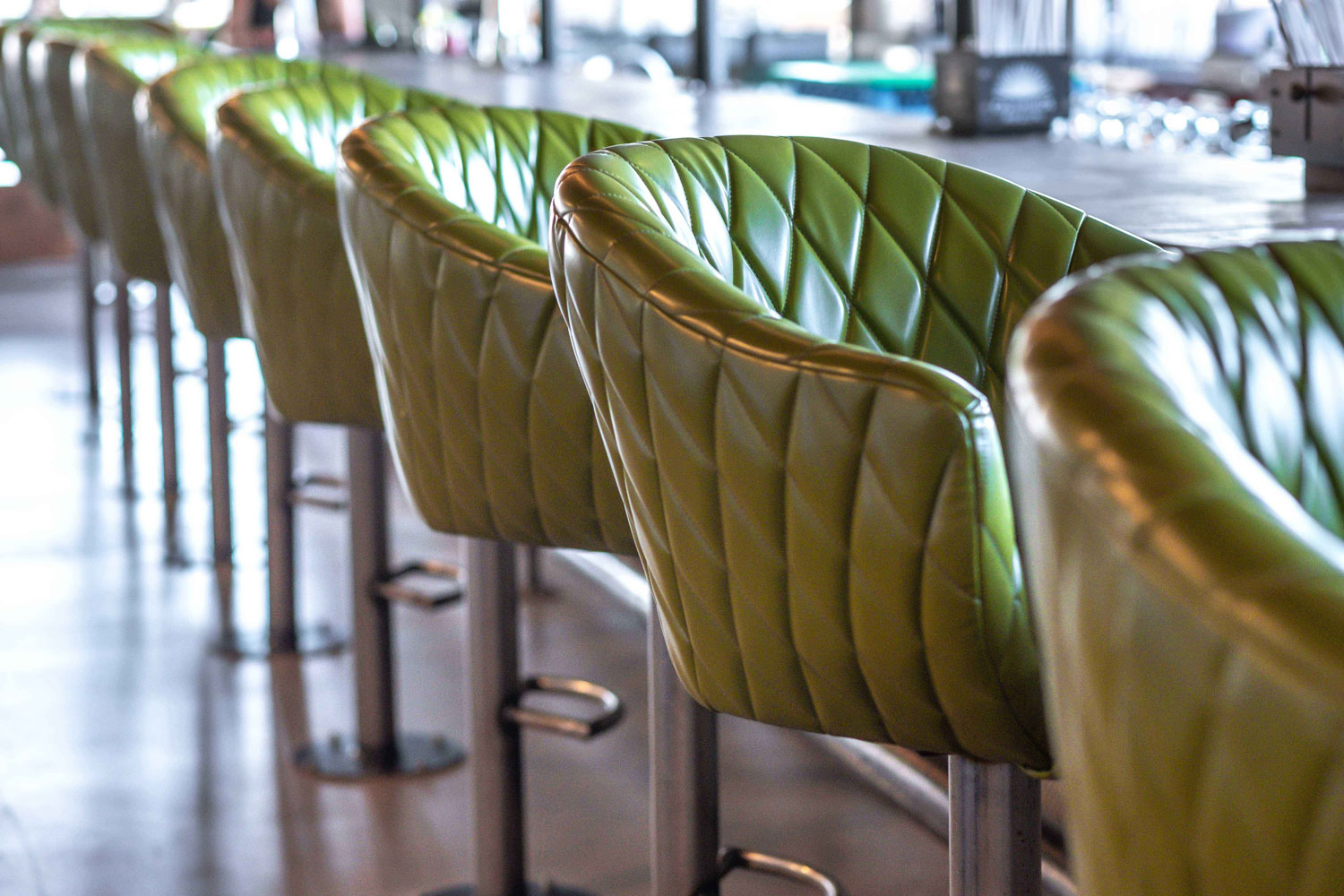 CUSTOM BAR STOOLS
Obviously there are a variety of custom seating options, and custom bar stools are no different. When it comes to bar stool seating, the options are many: backless, curved backs, straight backs, armrests, swivel, stationary, counter height, bar height, hard seat, cushioned seat, a variety of seat sizes, and the list goes on. And the available materials bar stools come in can be just as varied. We help our clients navigate their needs and their design aesthetic to create the perfect bar stools. Not only will  you be able to choose the look and feel you want, but we can customize all your seating needs to work together whether it's benches and bar stools or custom chairs and sofas. For business needs, custom bar stools also offer you the option of logo inlays, making sure your brand is front and center for all your team members and clients.
Through customization, let's create pieces that fit your brand, space, and function. Custom seating offer the greatest amount of seating possible no matter the available space while still being aesthetically pleasing and brand-cohesive.
Interested in seeing how custom seating from chairs, sofas, armchairs, bar stools, and more can enhance your space? Click here to get in touch.